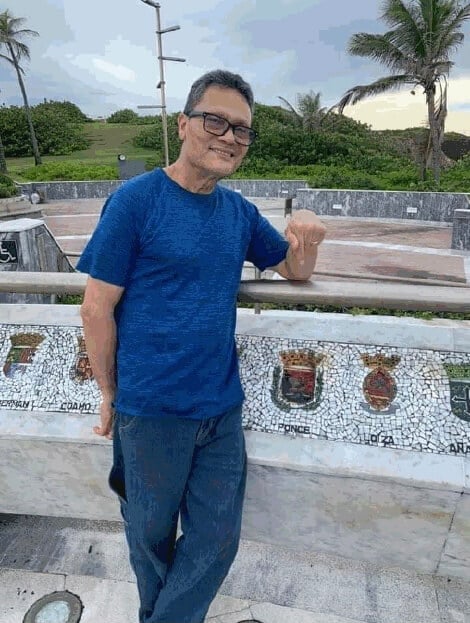 It is with deep sadness in informing you that we have lost a dear friend and well-respected employee. On Wednesday, September 15, 2021, Norberto Batiz suddenly and tragically passed away, and everyone at Edward J. Darby & Son, Inc. will miss him immensely.
Born on June 6, 1953 in Ponce, Puerto Rico, Norberto's first day at Darby was May 11, 1988. He proudly worked here until his retirement in August of 2016. After about three years of retirement life in Puerto Rico, he came back to Darby in 2019. We often say that he came back because he missed us, but the truth is: Darby was not the same organization without Norberto and we were so happy when he returned.
Norberto's death came as a shock to everyone here at Darby, and this company will not be the same without him. Norberto was a trusted, honest, kind, and thoughtful employee and friend to everyone within our walls. He always had a smile on his face, especially on his daily trips into the conference room to enjoy his coffee. His positivity was contagious, and he brought out the best in his work friends and colleagues.
He was a skilled fabricator and was often tasked with fabricating some of our most difficult and time sensitive jobs. His claim to fame, without fail, was he was "Mister 99.9%". Whenever Norberto was asked about a specific job – whether it was cutting tolerances or quantities, or if a job was going to ship on time, Norberto's response was, without fail, that the job is "99.9% perfecto"!
We send our deepest condolences to Norberto's 9 children (Idelisa, Norberto Jr., Angelica, Miguel, Adriane, Migdalia, Lisa, Jessica and Carmelo) and 16 grandchildren. Norberto often spoke of his family, and it was clear that he was a loving father and grandfather.
Our collective hearts are broken with Nobert's passing. Darby will not be the same without Norberto. We will miss him.
Rest in peace, Norberto.
Previously: darbywiremesh.com/darby-celebrates-retirement-of-long-time-employee/